Organising transition in your school
About this resource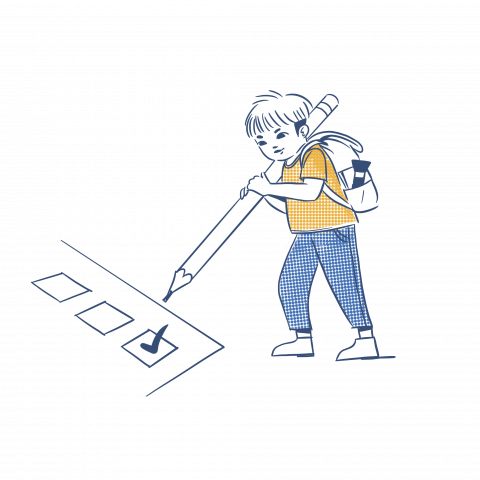 This is a practical professional development session where time needs to be provided for relevant staff to collect and prepare themselves, their students, and parents and carers for what can be a challenging transition for students entering their secondary school years.
Teachers and leaders will be encouraged to utilise a checklist for schools, aimed at both school-wide and classroom level that can help prompt discussion and action. For example, "Where are transition activities in our calendar? Are we in communication with feeder or destination schools?" Checklist questions are linked to explanations and further resources where available. This is a text-based resource that can be brought into your own management systems.
There are also practical reminders and strategies for establishing communication channels with destination secondary schools or feeder primary schools, as well as establishing communication channels between students themselves. For example, are mentoring or buddy systems between primary and secondary schools possible for you in your context?
Teachers will be able to develop a checklist and calendar of events to support the stages of student transition. Teachers will be able to timetable, track and monitor these events and communicate student activities relevant to:
achieving successful preparation of students, and
informing and supporting parents and carers as their child transitions into secondary school.
Sessions include content knowledge that is important for teachers to know and understand as aligned to the AITSL, as well as professional learning activities.
By the end of this professional learning module, you will be able to: 
develop or make additions to existing transition checklists;
prepare primary school educators to establish a collaborative relationship with their students' prospective secondary schools;
prepare secondary school educators to establish a collaborative relationship with feeder schools;
communicate with parents and carers using supportive video resources;
plan for transition tasks and activities for Year 6 and Year 7 students; and
establish a Mentor program or Buddy system to support transitioning students.
1.1 – Physical, social, and intellectual development and characteristics of students
Demonstrate knowledge and understanding of physical, social, and intellectual development and characteristics of students and how these may affect learning.
3.3 – Use teaching strategies
Include a range of teaching strategies.
3.7 – Engage parents and carers in the educative process
Describe a broad range of strategies for involving parents and carers in the educative process.
4.1 – Support student participation
Identify strategies to support inclusive student participation and engagement in classroom activities.
4.4 – Maintain student safety
Describe strategies that support students' wellbeing and safety working within school and/or system, curriculum, and legislative requirements.
7.3 – Engage with the parents and carers
Understand strategies for working effectively, sensitively, and confidentially with parents and carers.
Start